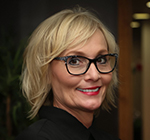 Darla Speakman is the owner and master stylist at Miguel Christian. She is an expert hair stylist that knows how to make a guest look and feel wonderful. Darla is passionate about bringing out the best "you"! With 30 years of experience she has a diverse range of talents. Darla specializes in customized color, hair cutting and she is a certified Hair Dreams extensionist.
When it comes to hair Marsha's personal philosophy is pretty, practical hair and making sure her clients leave the salon looking great! Her developmental skills in cutting, color and texturing service is always an enjoyable experience. Listening to clients hair desires and matching styles and products to their needs and lifestyles is her specialty!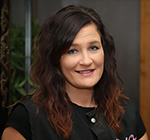 Kelly Hayes has been at Miguel Christian for 17 years. She truly loves her job, so it is hard for her to pick a favorite salon service. She can narrow it down a bit to hair extensions, coloring, cutting and spa services. She is also very skilled at relaxation massage. She is always willing to try to work you into her schedule.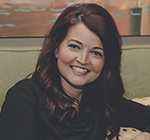 Sharaeah Ballard is a 2006 graduate of the Ohio State School of Cosmetology in Columbus, Ohio. She began working at Miguel Christian in 2009. She specializes in hair color, hair extensions, pedicures and brow design. She counts herself blessed to be part of great group at Miguel Christian. Her favorite part of the job is making others feel more beautiful.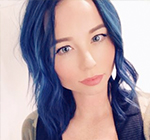 Paisley Speakman, Miguel Christian's Salon Manager, maintains the schedule and daily routines of the salon. If ever you're unsure of what you need or which stylist is best suited for you, feel free to speak with her and she will help you with that decision! Paisley is also the salon's permanent makeup artist.
Sara Oberholzer recently began her career as a cosmetologist, after graduating from the Ohio State School of Cosmetology in Columbus, Ohio. She has had a passion for the beauty industry from a young age and considers herself blessed to be able to work here in her hometown. Sara's favorite part about her job is makeup application and is excited to further her knowledge in this field.
Samantha is a graduate of the Hocking College massage therapy program and is licensed through the Ohio Medical Board. Samantha is a graduate of Ohio Valley Christian School and resides in Gallipolis.